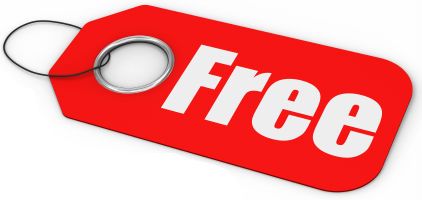 I know what you're thinking... "FREE?! In Orlando?! Yeah right!" Well actually there are many free attractions in Orlando. Now obviously they aren't going to be as grand as some of the more popular attractions in Central Florida, but if you're on a tight budget and you need a "day filler" you should definitely check some of these out.
Disney's Boardwalk
Take a leisurely stroll along Disney's Boardwalk, a re-creation of a 1930s-style Atlantic coastal town. The 45-acre (18-hectare) waterfront district is well-known for its nightclubs and entertainment hot spots, still all Guests can enjoy the numerous street musicians, magicians, and performers for free.
Celebration
Wander the streets of the picture-perfect town of Celebration. The town, designed by Disney, is a mix of historic-themed architecture and modern technology. Admire the old-fashioned buildings and let the kids play in the interactive fountain. Head to the farmers market on Sunday mornings or see the many free events (author readings and signings) offered by Reading Trout Books. Visitors may even see (fake) snow falling in the winter season.
Downtown Disney
Downtown Disney
You don't need a Disney World ticket to enjoy Disney shops and entertainment. Walk the streets of Downtown Disney Marketplace for an array of boutiques and dining spots for every budget. Be sure to see their Festival of the Masters (November), an arts-and-crafts event where children can make their own chalk masterpieces. Observe glassblowers at Arribas Brothers; check out the 4,400-square-foot (409-square-meter) LEGO Imagination Center to take part in a "beat-the-clock" building contest, or see a 12-foot (3.6-meter) T. rex and 30-foot (9-meter) sea serpent, both made of thousands of LEGO bricks.
Disney Fireworks
Just because you aren't in the park, doesn't mean you can't watch the Magic Kingdom fireworks. There are many fantastic viewing areas at and around the Magic Kingdom Resort Hotels. Some of my favorites are The Polynesian hotel beach area, Bay Lake Tower, and The Grand Floridian Resort. These spots will often play the shows soundtrack so that you can enjoy the full effect.
The Legend of Spook Hill
Every year, a large amount of tourists who visit Orlando travel to Lake Wales, Florida, to see if the old Indian Legend of Spook Hill is true. A sign marks the spot where you can stop your car, put it in neutral, and watch as your car mysteriously rolls uphill.
Click here for more information.
Old Town
Old Town in Kissimmee.
Just south of the Orlando International Airport is Old Town, a unique amusement park and shopping area. Over 700 motorcyclists rally through the streets on Thursday nights. On Saturday nights Old Town comes to life with a vintage-car parade with over 300 vehicles. While the park offers live entertainment every night starting from 7:30 p.m., its Saturday night show (7 p.m.) plays exclusively '50s and '60s rock 'n' roll. Visitors must buy tickets for the amusement rides, but admission to Old Town, and its concerts and car shows, is completely free.
TNA IMPACT Wrestling
The popular TV wrestling show is often taped at the Universal Studios Resort. I've gone to a few tapings and it's definitely a lot of fun to see. TNA now features such names as Kurt Angle, Jeff Hardy, and Hulk Hogan. And best of all, it's completely free! Click here for a shooting schedule and more information.
If you enjoyed this post, you may also be interested in:
This post is sponsored by undercovertourist.com. Find out how you can huge discounts on theme park tickets: